A little about Black Durgon Properties of Bonaire.


Nederlands
Print vriendelijk(Nederlands)
Printer friendly(English)
Our Black Durgon Inn is oceanfront.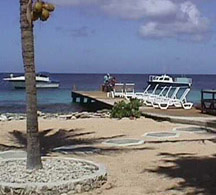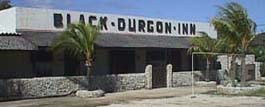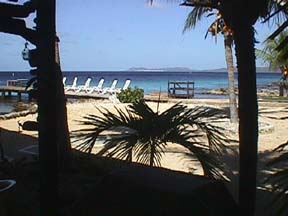 With world class diving and snorkeling from our premises.

Rates: DBL $ 88.10. SGL $70.00. Daily. Includes breakfast
Extra person $ 16. per night. Rm. tax/misc. $5.75 per person per night

We are a 10 room private resort with a true tropical ambience, located on the leeward side of Bonaire, approximately 2.5 miles (4 km) north of town.

Our guest enjoy:

Ocean and non-ocean front air-conditioned rooms.

Private bathroom, with hot water shower.

Maid service.

Ceiling fans.

Cable television.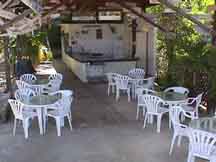 Guest use the open-air kitchen and relaxing lounge area.

Possible availability of various private homes and apartments, inquire.

Optional activities available on the Island.

* Horseback riding., (Veteran riders can experience world class Pasafinos) * Snorkeling * Diving * Safari Tours (Land or Sea)* Mountain biking * Kayaking * Wind surfing * Cross country hiking, caving (experience Bonaire's history, culture, plant and animal life.) *
Instructions are available in the above activities and are supervised by persons with over 25 years experience. They enjoy making our visitors feel comfortable and at home.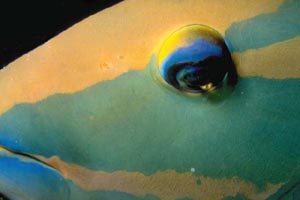 Diving

Small Wall and Black Durgon Reef are two of Bonaire's most attractive dives (day or night). They start from our waters edge and drop off to 40 meters, and teem with marine life.
Black Durgon Inn is a SSI Instructor training facility. We teach swimming, snorkeling, scuba diving, one-day familiarization through instructors.

Vacation Packages
Black Durgon Inn
7 Nights p/person: Dbl Sgl
Vacationers : $309.00 $490.00
*Vacationer packages include: room and breakfast. Pilot Fish Units include extra linens and full kitchens.
Divers add: 3-air fills daily, weight belt, tank, shore diving day or night.
*Note: Pilot Fish Units are not on the property, or on the sea. (See above)
*Reservation deposits: $100 per person.*Cancellation: Communication/administration charge $30
(holidays different)
We prefer Saturday to Saturday bookings during busy times.

Vehicle rentals are necessary to enjoy Bonaire's many restaurants, touring and shore diving.
We suggest a 4 door pickup, approximate rate $252 weekly, $36 daily. (Taxes, insurance and fuel additional.)

Best way to communicate is:

bonaire@blackdurgon.com,

If no response in 24 hours e-mail again or fax 011-599-717-8846, thank you.

Thank you for considering our peaceful resort.
Nederlands
Print vriendelijk(Nederlands)
Printer friendly(English)
Top